Nine (9) Fun Bachelorette Party Ideas!
1. Coordinate your Outfits!
Arguably, one of the best parts of attending a bachelorette party is getting all dolled up. But after splurging on that BM dress and shower gift, a new outfit might be on the bottom of your priority list. Consider a Little Black Dress brigade, where all the guests wear their fave LBD already hanging in their closet, putting due focus on the bride (who dresses in white or a bold neon shade).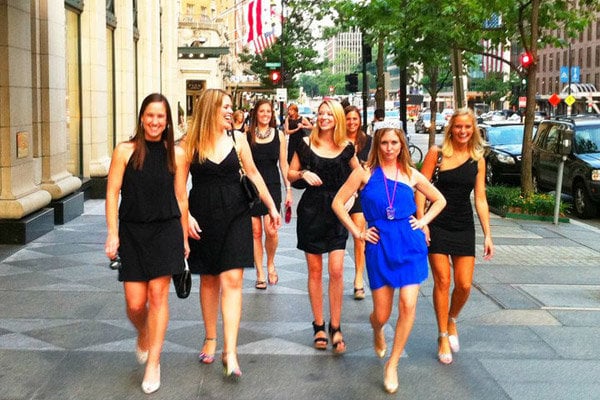 2. Make some party favors!
Create your own whimsical, DIY decorations! There are tons of tutorials out there—all you need is some imagination and a little hard alcohol!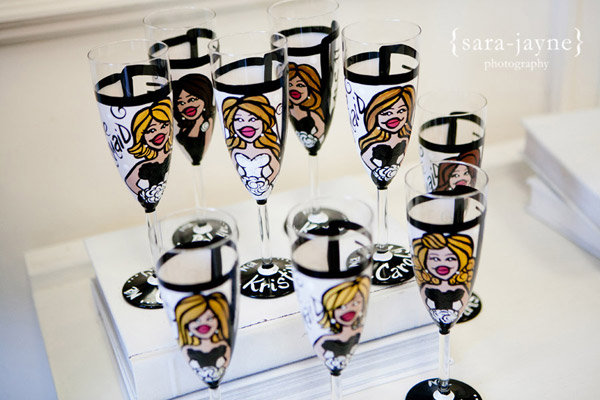 3. Hire some sexy entertainment!
A study by Cosmopolitan Magazine found the following statistics (sample of 434 parties):
76% of Bachelorette parties surveyed hired some type of "male entertainment"
54% of Bachelorette parties surveyed saw some type of "male revue show"
65% of Bachelorette parties surveyed visited some type of "male strip club"
The difference between a good bachelorette party and an awkward weekend in Vegas is how excited your bridesmaids are. Nothing is better at bringing a bachelorette party to the next level than some wash-board abs and some noticeable bulge! Make sure your bridesmaids don't look back at your bachelorette party as a chore, give them something to be excited about!
4. Invitations are Souvenirs
With today's modern technology, some traditions have been forgotten. Professional PHYSICAL invitations lost popularity in the mid 2000's, but have regained popularity thanks to social media! Invitations aren't just a way to tell your guest they are invited, they are also souvenirs! The amount of effort you put into your invitation is also a hint at how exciting the actual celebration will be. It's all about the details!
5. Get Creative with the photos!
As the old saying goes, a picture is worth a thousand words… Make sure you take some quality shots during your bachelorette party! How can you go all out and not take any photos to record one of the most meaningful experiences of your life? This is the last hoo-rah! Make sure you have something to show for it!
When it comes to bachelorette get-togethers, photos fall into two camps: pretty yet predictable group shots and candids that practically come with their own "no-Facebook sharing" policy. Strike a happy medium and get both!

6. A Themed Bachelorette Celebration
How do you make sure your bachelorette party creates lifelong memories? Make sure you make it THEMED! Themes make your celebration much more memorable because it gives the entire experience its own flair. Make sure you go all out! Outfits, music, decorations, shows, events, etc… Here are a few popular themes:
The Great Gatsby (Roaring 20's)
Sex in The City
PINK
Royalty
Breakfast at Tiffany's
Show Girls
Disney
Alice in Wonderland
Black and White
Harry Potter
Western
Fiesta
7. Pole dancing class
What better way to bond with your brides maids than learning something new and exciting! These are actually really fun and not as awkward as they sound. Pole dancing classes are available in a variety of cities. Often you can get group discounts by simply asking!
8. Go see a male revue show!
Why not check out some hot man action? You can find male revue shows like Magic Mike Live, Thunder from Down Under and Aussie Heat!
9. Get some more great tips!
Find some great tips by checking out our list of articles covering the best bachelorette party tips for Las Vegas!